How to Save an Extra 1% on Your Portfolio
July 27, 2018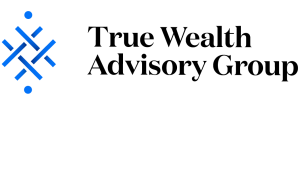 "How to Save an Extra 1% on Your Portfolio"
At True Wealth Advisory Group, we built and utilize a proprietary tool called True Portfolio Cost Analysis to help our clients uncover and ultimately mitigate the three biggest costs of Ultra High Net Worth client portfolios:
Expense Ratios: Although you typically don't "see" them, virtually every product in the portfolio, whether a mutual fund, exchange traded fund (ETF), or separate account, has an embedded cost or what is typically referred to as an expense ratio.  In our experience, even a quite competitive expense ratio is typically at least 0.50%.  At True Wealth Advisory Group, our typical expense ratio is half that:  0.25%.  Hence, we often demonstrate a 0.25% expense ratio savings to clients.
Underperformance:  What percentage of U.S. equity managers outperformed their respective benchmarks from 2001-2016?  Would you believe that only ~8% did (to see the study click here)?  Despite that, most investors have a majority of their equity portfolios in not just expensive, but also (well) underperforming strategies.  At True Wealth Advisory Group, we utilize an extremely high proportion of low cost vehicles that very efficiently track the markets.  Accordingly, by closing the underperformance gap we typically find 0.25% in portfolio savings for clients.
Taxes:  We find that clients' advisors very rarely optimize tax-loss harvesting on behalf of their clients.  When done professionally and systematically, doing so can add very significant after-tax returns.  In this manner, we often find at least 0.50% in portfolio savings for clients.
A typical Ultra High Net Worth client can often add an additional 1% to their annual portfolio return by being incredibly efficient and effective in these three areas.
As a courtesy, we would be happy to perform this analysis for or continue this conversation with you (or someone you know); if that suits you, please click here or simply respond to this email and we will contact you shortly.